Originally from Veracruz, Mexico, Karina Davila moved to Lewiston, Idaho to attend school and play college golf. Coming from a golf family, she knew she wanted to go into the golf industry. Karina is currently a PGA Associate working toward Class A membership and I had the opportunity to be in her group during the case studies of business management.
She's worked at a variety of courses and while she actually took a break from the golf industry for a few months, she has found her home at Indian Canyon Gold Course where she says, "I just love my job."
Here is Karina's story:
What is your current position in the golf industry?
I am the Golf Assistant for Indian Canyon Golf Course. I have been there for three years. We have three assistants and we are all the same rank, it's not like "first, second, and third."
When did you first get introduced to golf?
I was seven years old when I started playing golf. I grew up in a big golf family. Both my parents are golfers and they actually met in a golf tournament. So I was seven years old and I would say competitively, I was nine or ten. The first few years, I didn't really know what I was doing.
With her golf-focused family, it is no surprise that Karina went on to play college golf.
I played for Lewis-Clark State College. My major was Sports Administration and I did an emphasis in coaching.
So did you know you wanted to go into the golf industry at that point?


I knew that I wanted to be in the golf industry from the beginning. I knew at some point I didn't want to be a tour golf professional, however I always knew that I wanted to be involved in the golf industry.


So right when you entered college, you knew that was your goal?


Yes, I was going for it. If there was a golf career option that I could've taken I would've done it. I looked a little bit into doing the PGA program but it was very limited in terms of the schools that offered it so that's why I didn't go with it to begin with. But yeah, that was definitely my goal.
Describe your journey through the golf industry after graduating college.


I have been at three different golf courses. It would be four, but I guess I don't count my home course because I was a member and I worked there.
I started at Bryden Canyon Golf Course in Lewiston [Idaho], which is just a public course, and I worked there in the summer while I was going to school and I was actually running the kid's camp there.
I was very new to the whole thing and then I had to run it, so that was a very good learning experience. I was there for two summers back to back in college. Once I graduated from college, I went and worked for an extremely private golf course, which, that's when I realized that I wasn't great for private. Some of the members were high-profile people, you know, it was very private. So I worked there for the summer after I graduated college in 2016 and that was not a great experience in the sense that it was too private. But my coworkers and my managers were awesome, I loved everyone. But, it was just not my thing. It was too boring.
Would you say that you're pretty happy where you are now?


I am super happy. After [the private course], I thought, "Maybe golf isn't really my thing, maybe golf courses are not my thing," so I actually took a break for maybe six months from golf and I decided to work at Delta Dental. They were looking for a translator. So I thought, "Maybe I'm meant for a nine to five job Monday through Friday." So I went and worked there and thought, "Man, this is also not my thing. Maybe I'm not meant for anything really." I don't know...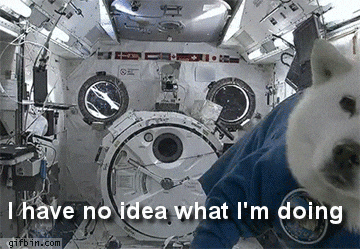 But then I remembered how much I loved working at Bryden with the kid's camp and coaching kids. So then at that time I decided to start applying to golf courses around Spokane, which is where I am living at the moment. It wasn't super in-depth but I just applied for some really good courses that I liked and I just happened to get a call back from Indian Canyon.
I loved the golf professional, in fact, he recognized my resume because he was the head professional at Clarkston Country Club, which is one of the golf courses that we practiced on as a team [in college]. He got to be the head professional at Indian Canyon the year before he hired me. So when he found my resume, he contacted me.
So yeah, I just gave it a try and I loved my job so much.
What is the most rewarding part of your job?


I would say there are so many rewarding things but something I have been very happy with or surprised about is the clientele. I do a lot of golf lessons and I have more older male clientele than anyone else and I think that is just so shocking because usually they won't listen to a female--and a female that is so young--I would say. But I have really good respect with them.
I do love working with juniors and females as well. But it has been so rewarding that [the older male clients] will keep coming back and only work with me.
What is the biggest challenge you've faced?
For me, there is definitely a language barrier. So that can always get a little bit in the way and I think it's more personal. I think sometimes I can get a little self-conscious about it. I kind of pull myself back from doing certain things because I'm like, 'No they're not going to understand what I'm saying.' So in the beginning with lessons, it took me a while to get into those.
When I think of my biggest challenge, it's definitely the language barrier.
If you've had the pleasure of talking to Karina, the thought that she is self-conscious about anything would never even cross your mind. Karina exudes confidence, isn't afraid to ask questions, and is someone that you would seek to surround yourself with. However, recognizing your insecurities and doing what you can to overcome them is a skill not everyone has. Despite her experience with the language barrier, Karina says, "I pushed through it and got past it."
Do you think you're treated equally as your male colleagues?
Yes, definitely I feel that way at this golf courses. I don't think it was the same at other golf courses, especially like the private one, but I would say at this golf course, absolutely.
Karina is one of two female professionals at Indian Canyon. She was one of three last year, but one of the female professionals moved to another course. The other one has been a PGA member for over a decade and has been an amazing guide. Karina says that her head professional is very good about seeing the value in having women on staff and keeping it balanced.
How do you think the golf industry benefits from having women in leadership positions?
I feel like males and females can definitely do the same jobs and tasks but they just bring different perspectives to it. I think there is no denying as females we, at least what I've noticed with my coworker and I, have that 'motherly figure' sometimes. So, kids are always way more successful with us than the males that have tried to run [the camps] at the golf course. We run so many of the ladies programs and the ladies keep telling us, "You guys just understand us more than guys would." I also think that is a little prejudiced because I think some of the males at the golf course can do amazing things with them, but we get that feedback a lot. We have very talented people at the golf course so I don't want to take away from the males but I do think that we definitely bring a different perspective.
How do you think we can get more women working in the golf industry?
To be part of the PGA program you have to be very dedicated to be in the golf industry. I think it goes to the domino effect. Just getting more people, more females, playing golf to begin with. Encouraging more junior girls to play, I think that will reflect how many girls will be able to go into the PGA (or LPGA, of course). I feel if we get more females playing, there will naturally be more females going into the industry.
Females bring females. There was a lot of encouragement from my two female coworkers to get into the PGA program. I got in because they pushed me to get in.


What are your future aspirations in the golf industry?
I discovered so much about myself in the last PGA conference. I was always thinking like, "Yeah, Head Professional is not my thing, it's not something I want to do." But the more we were at the conference I realized that the things I would do as a head professional are things I am already interested in. There were so many things that were pointed out. I guess my goals are really changing right now.
For the longest time, I was really set on coaching and being a head coach but I think I am kind of shifting to maybe wanting to be a head professional one day. I just love all the areas about golf, I really do, so I don't know, I could even see myself being an outside manager because the kids I have right now, I do their schedules and I really like that too. So I guess the correct answer would be I am totally shifting right now being in the PGA program and discovering a lot of things that I am liking.
But for sure I will continue in the golf industry. I will continue being the best assistant I can be and I'm hoping that will open more doors to move up.
Karina certainly has a unique and inspiring story. What I learned most is that it's okay to be unsure about what you want to do a year or even a month from now. I also learned about the importance of exposing yourself to different environments and discovering what niche fits you best, because there are countless careers within the golf industry. Sometimes there is pressure to commit to a pathway or decide on your place in the industry, but Karina taught us that sometimes you need to step back and learn a little but more about yourself first.
One of the next blogs will feature Allison Mitzel, the head professional at Laconia Country Club in New Hampshire. We discovered that Allison and Karina actually played in a tournament together when they were teenagers. When we discovered this, Karina said, "That may be worth talking about, how golf connects you like that." And it certainly is. It's amazing to think that Karina, originally from Mexico, ended up playing a tournament with Allison, who now works at the course an hour north from my own course, and I just happened to be paired with Karina during our Level 1 seminar, and here we are now.
Golf has an incredible ability to connect people from all different backgrounds and with different goals. And that is what #Golfhers is all about: connecting female leaders in all aspects of the golf industry. I hope through these blogs that this platform will continue to do just that.
Like Karina's story? Click "share" below and follow @golf.hers on Instagram! You can also follow Karina (@karydav) on Instagram.