Sayre attended her Level 1 PGM seminar in November of 2019 and is currently working as one of the assistant golf professionals at Carmel Country Club in North Carolina. Although she didn't pick up a club until she was a teenager, Sayre has an absolute love for the game of golf and is excited to see what the future holds for her career.
Sayre and I actually met at the Level 1 PGA PGM seminar. I think we were both relieved to be assigned to a table with another female. Out of the room of 56 people, only 9 of us were female, which was a high anomaly for a seminar. In fact, Sayre said, "One of my coworkers went to his Level 1 seminar over the summer and he said that out of his class of 45, there was one girl."
As a member of the 5% of females that make up the golf industry, here is her story:
What is your current position in the golf industry?


I am a PGA Associate and currently the Assistant Professional at Carmel Country Club in Charlotte, North Carolina. We have two courses--36 holes--so we have a fairly large golf staff. We have two head pros and then I am one of four assistant pros and I am the only female on staff, so that has its challenges. I have been here since September of 2018.
Sayre and her coworkers at Carmel Country Club.
When did you first get introduced to golf?


I started playing golf my freshman year of high school. Before that, around age six, I started competitive swimming, so that was my whole life. Then, when I got to high school, my dad knew the golf coach. And, in North Carolina for women's golf, you have to have three to make a team score. They had two girls on the team and the coach was just desperately trying to find that third person to make a team score. So, after three weeks of constantly being hounded by the golf coach, I said, "Okay, I'll give it a shot." So I told my dad on a Saturday and I said, "I think I'm going give golf a shot. I don't know anything about golf and never had an interest before."
He said, "That's awesome, we'll go to the driving range, we'll practice. When does the season start?"
And I said, "The first tournament is on Monday."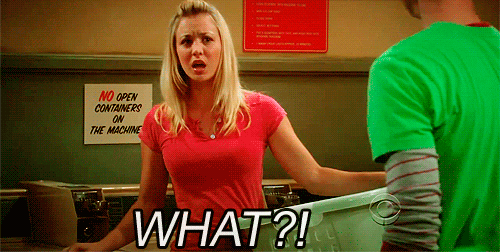 So we had two days. Sunday we went to the driving range and Monday, my first time ever out on a golf course, was the first match of the season. In North Carolina, they do nine-hole matches with triple-bogey max. I went out there, had to pick up on every single hole and shot, I think, what is it? 63 was the max?
After that, my dad, myself, and the golf coach went to the driving range a couple times that week and the following tournament on Monday, I improved by nine shots. Everyone was like, "Oh my gosh, your swing is so natural, so beautiful." And I'm like, "I literally don't have any idea what I'm out here doing."
So that's kind of when I thought, you know, maybe I could do this.
Sayre played all four years on the varsity team. During her sophomore year, she was the only one on the team and for her last two years, the team only had two girls her junior year and three girls her senior year, the state-minimum to even compete. Sayre also did not take a single golf lesson until she was a junior in high school, as swimming was still a big part of her life, with aspirations for a college scholarship.
However, I started getting tired of swimming. I was always looking forward to golf. I couldn't wait for golf practice, so that's kind of where my focus shifted. I walked on at Tusculum College in Greenville, Tennessee. After my first year, I was able to start earning more golf scholarships as the years went on. College golf was a bit of a challenge for me coming on as a freshman and playing with girls who had played their whole lives.
Despite the struggles, I just fell in love with the game. I could not wait to get out of class to go practice, go play, and I didn't think that I would end up in the golf industry. I was an accounting major, so I thought, "This is what I'm gonna do." So, when I graduated college and starting working at a bank I just thought, "This is not for me."
I had that little period of where I was debating what I was going to do. "Should I give golf a shot? Do I even have a chance as a female in the golf industry? Am I just setting myself up for failure?"
I ended up meeting the Director of Golf at Carmel Country Club, Jeff Nichols, and he was so thrilled that I was even interested. At that point, they didn't even have a female on staff. So, he hired me on the spot.
I worked as a shop attendant at first and I was kind of going back and forth like, "Do I want to do the PGM program? Is this something I want to do as a career?" And my boss talked me into it. He was talking about how valuable it was to be a female in this industry, to have "PGA" behind my name, and how valuable I would be to our club.
A year and a half later, here I am, chasing PGA.We're just seeing where this ride is going to take us.
What would you say is the most rewarding part of your job?
I just love the game of golf. I am a golf nerd, through and through. So just getting to come to work and be at the course and just having a golf atmosphere, I just love getting to surround myself with golf.
Sayre does a lot of work with tournament planning and junior programs. They host a member-guest utilizing both courses with 192 teams and they have almost 4,000 juniors, allowing them to run their own PGA Junior League without ever leaving the course. They do Operation 36 and Snag, among others, and Sayre has had so many girls come up to her asking her to be their coach.


What are some of the challenges you've faced in the industry?


The thing that I get the most, and it was hard for me for awhile but I'm getting more confident in myself, is having people come in or call and say, "Hey, are one of the golf pros here?" or "Can I talk to one of the golf pros?" and I'm the only one in the shop and I have to say, "I am one of the golf pros. I'm the only one here and the guys aren't around if that's who you're looking for."
That perspective that golf pros are guys or having someone prefer to talk to a guy about a rules question or whatever it is, it's just a reminder of that barrier that there's certain things guys can do that girls can't do.
But my boss has been my #1 supporter and encourages me through everything, so he gives me the same responsibilities he gives to the other guys. He has me just as involved...it's just more so the membership where that challenge comes in.
They just feel like I'm not capable of helping them, whether it's handicap or rules or anything, they just feel like I'm not capable to have those responsibilities, like I'm only there to answer the phones or straighten up the golf shop.
Sayre is thankful for the members that come into the shop to say how much they appreciate having her on staff. As many women in the industry can agree, women bring value to clubs that is not always salient to members. The impact of female leaders spans throughout the entire golf operation and industry.
How do you think the golf industry benefits from having women in leadership positions?
I think the biggest benefit is that it encourages other women and other girls to get involved in the game.
Sometimes that encouragement is as simple as making someone feel comfortable and welcome on the golf course or practice facility. Over the weekend I had a lady call who I was giving a golf lesson to and she said, "I might be a little late but I just wanted to call and see what you're wearing so I know what I should wear." So I went through everything head to toe about what I was wearing. Just being that role model for other women, I feel like, just encourages them to participate, just helps them have a bigger interest in golf.
That encouragement also starts at a young age for many golfers.
One day a week we do an all girls class and those girls just look up to me. Everything I do, they want to do and I can just feel that my love for the game is being handed off to them. They get so excited when I hit a shot in a drill we are doing and I just think that is really cool.
How do you think we can get more women working in the golf industry?
Wow, that's a tough one.
I think women are fully capable to do what guys do, so I don't think making it easier for women is the answer but I think having some kind of incentive would help women say, "Maybe PGA membership is something I can attain."
That is something I would struggle with when I started working here. I would have conversations with my boss where I would say, "I just don't know if I am capable to go through the PGA program." But now, that attitude has definitely changed. I definitely think that I can do anything that guys can do, and I think that I can do it better.
What are your future aspirations in the golf industry?
As of right now, my main goal is to get through the PGA program and get that Class A membership as soon as possible. By Spring 2021 I would love to have the PGA Level 3 finished and get that Class A membership. I would love to stay at Carmel as long as I can. I think I'm at a place now where there are so many opportunities around me that I don't really have to go elsewhere to be able to learn more. I would love to be able to stay and grow here. My ultimate goal is to be a Director of Golf at a private facility. I think I'm definitely more interested in the business side of things. I'd love to get more involved in teaching and coaching and just be a well-rounded individual. I think as a female, being well-rounded and being good at all of that stuff would be so valuable.
So, Director of Golf is the end goal and to get that point I just want to be the best in every aspect of the golf industry.
You can follow Sayre on Instagram @sayregolf and follow @golf.hers to see more photos from her journey. Share this story with a friend! What are your ideas to get more women into Class A programs? Share your ideas!