Shayain has worked in the professional sports industry for the past decade. From Arsenal, to the Magic, to the Canucks, and many more, she decided to combine her business expertise with her teaching ability in golf and create her own business. While she never imagined she would work in the golf industry, Shayain has been running her business for almost two years and is making a huge difference in the lives of corporate women.
Here is her story:
When did you move from Pakistan?
I was eight when I lived in Pakistan and then I moved to Vancouver. And then I lived there until I was 17. I see my life in three equal chunks, eight to nine years in three different countries: Pakistan, Canada, and then the U.S.
When did you start playing golf?
I was sixteen. Actually, volleyball was my main sport and I had severely sprained my ankle. I ended up learning golf because my younger brother used to get lessons and he wanted to quit. My mom and the golf coach wouldn't let him. My mom said, "Just go give him company at the driving range. He just wants someone to hang out with and be there." He was only 9 years old.
Five minutes into his lesson, my competitiveness came out on the driving range. I told my brother that he isn't listening to his coach and that I can hit it further than him on one foot.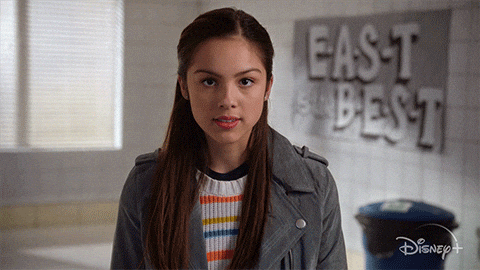 So, that's how I learned golf.


Where did you go to college?


I went to a small little private school in West Palm Beach called Northwood University. And now they've changed it to Keiser University. And then I got my master's at the University of Central Florida.
What did you major in?
Both undergrad and master's were in business. In undergrad it was a business school with a degree in sports and entertainment management. My master's was an MBA and then a second master's in sports business (MSBM).
After college, Shayain worked for the ownership group at the Orlando Magic and was part of the team that helped build Amway Center.
Following her time at the Magic, Shayain says, "I went to London and worked for Arsenal Football Club and had an unbelievable time in London for four years. I then ended up back in Vancouver and started my own consultancy business where I went back to Europe and worked in Spain as the Head of Sponsorship being in charge of six teams in La Liga. I don't even speak the language, so it was very hard, but it was an amazing experience.
Shayain says that the above photo is "when I worked at Arsenal Football Club and won the closest to the pin at our suite members event. These are all the Arsenal legends who were waiting for my group to finish to meet the girl that beat all of them (I was also the only female playing). I told them to take a picture with the girl that beat them."
With all these awesome adventures, it made me curious how she decided to go into the golf industry.
When did you know you wanted to work in the golf industry?
Last year.
Last year?!
Yeah. I'm fairly new in the world of golf in terms of working. I just never thought or knew there would be an opportunity to work in it besides being a golf pro or being on tour. Being on tour was the only thing I ever thought would be a career in golf.
Above are more photos from Shayain's career in the professional sports industry.
Picture #1: Ian Poulter and Shayain at a Magic game; of course he brought his Ryder Cup!
Picture #2: Shayain sits next to Rich DeVos, owner of the Orlando Magic and the grad school that Shayain went to called the DeVos Sports Business Management Program at UCF. Next to them is Rollie Massimino who was another mentor of Shayain's who coached basketball at Villanova and won an NCAA championship. He also came out of retirement to start a basketball program at Northwood University. Shayain says that although they have both passed, their spirit will be with her forever.
Picture #3: Shayain stands with Julius Erving and Pat Williams. She says Pat has been an amazing mentor to her.
What is your current position in the golf industry?
I'm a golf teacher, an LPGA teacher. I've created my own business which is mostly focused on women between the ages of 21 to 45, "the corporate woman," teaching them the basic fundamentals of golf and how to conduct business on the golf course. So, I'm not just a golf teacher where you hit balls and learn to swing. It's how do you then convert the sale? How do you build a relationship? When do you talk about business? What's proper business etiquette on the golf course?
"I host free women's golf lessons wherever I travel followed by a glass of wine to network and connect women together."
I've been doing it for the past 10 years subconsciously. Working in professional sports, I have taken clients and presidents of sports teams out to conduct business on the golf course. It hit me one day when my cousin, who works in finance, came and asked me along with a few friends who work in sports and said, "Hey, I have to take a client out [on the golf course], can you..." and then it just hit me like, "Whoa, there's a massive gap in the market for this and no one's teaching business etiquette, emotional intelligence along with golf fundamentals." That is where my Golf 101 and Business etiquette idea came from.
"Played golf with the president of Valencia Club de Futbol after closing our sponsorship deal with them."
Shayain realized that while she was able to go out on the course with clients with ease, many of her fellow corporate women did not have the ability to do that. Forbes reports that almost all Fortune 500 executives play golf and executives that play golf earn about 17% more than those who don't play. Women account for only 23% of golfers and 6% of Fortune 500 leaders, with minorities only accounting for 18% of golfers and 1% of Fortune 500 leaders, according to Fortune.
Learn Golf 101 + Business etiquette on the golf course.
Therefore, there is a huge gap in the market and Shayain has utilized her skills to take advantage of this opportunity. Her business not only brings more women into the game of golf, it provides women with more skills to be success business leaders.
How did you decide between LPGA and PGA school?
I didn't know too much about the PGA school. My golf teacher from when I was sixteen had her LPGA certification and when I moved back to Vancouver after 15 years of working in the US, UK and Spain. I was starting my own consultancy business (SJG International) in the professional sports world; for example, the Vancouver Canucks, the NBA - All Star, etc… My golf teacher said, "Well you're here in town, just come help me with my academy."
I was like, "Uh, you taught me how to play, I don't know how to teach.'"
She said, "Don't worry, just come out," you know, it was like a "we will teach you" kind of thing.
So I was just under her wing helping her out, like no big deal, and I never thought golf was going to be an avenue for me. But I really enjoyed teaching kids and I was really good at it. And I liked it.
For me, it wasn't considered work.
That's when I realized, "Hey, there could be potential here. I could still have SJG International with those contracts and keep teaching golf on the side." I was then encouraged to look into the LPGA program so I can charge a proper fee as a teacher.
After a lot of procrastination I finally went and got my Level 1. And then once you get Level 1 and you see the difference it makes in your teaching style, you realize the change you can bring into someone's life, it's like, "Alright, let me go through the whole program."
What is the most rewarding part of your job?
Seeing a smile on a person's face when they actually get to hit the ball and achieve their goals. The joy and excitement it brings them is what keeps them coming back to the game of golf as a teacher you can't ask for anything more. Once you hit a great shot, it makes you as a student come back for more, the game can be very addicting.
A charity golf tournament where Shayain beat the men's long drive. #GirlPower
What are some challenges you face in the industry?


Everyone thinks that golf is very expensive, and that it's only for rich people. I think the challenge is educating people that it's not, "You have to be old, you have to be super wealthy, and usually a man to play golf." You know? It's breaking down the stereotypes and also just educating people on how you can play the game. When I went to the PGA Show, the organization, We Are Golf, said that a medium round of golf costs $35 to play in America. So it's very affordable. It's like going and having dinner and drinks kind of pricing. It's just educating people. I think that's a big one.
How do you think the golf industry benefits from having women in leadership positions?


It just brings inclusion to having any and everyone being welcomed to the sport. Once you start seeing women in it, there's encouragement and inclusion that anyone is welcome to play the game.
I think that is one of the biggest things that we bring to the table is we welcome anyone that wants to come and learn.
How do you think we can get more women working in the golf industry?
I think talking about it is really important and just educating people, having a voice and talking about it. I just went and spoke to a school last week at UCF's undergraduate program with sports majors who had no idea that 2 million jobs are in the golf industry currently. And then there's 100 internships open with the PGA of America and it doesn't get spoken about enough.
And you would think that you have to have all these crazy qualifications in order to be welcomed or be a part of the industry. And just like I told you earlier, I didn't know that there were other jobs besides being a golf pro and playing on tour as an option.
The sports management class at UCF that Shayain spoke to about golf and business.
Shayain told these undergrads about all the different options within the golf industry. From event planning, to tournament operations, to golf academy management, and more. Shayain emphasized that there are "a million different things out there that you can be a part of that are related to this industry."
What are your future aspirations in the golf industry?
My future aspirations...good question. Creating a safe and welcoming space for people to come and play the game. That's my aspiration. I feel like people's guards are down and they feel welcome to come and try when they are in a safe and welcoming space. And the game will do the work for itself in the sense that it'll become addicting or be a sense of freedom or, you know, an exercise outlet, or more. The hardest part is getting somebody there.
So I would like to create a safe and welcoming space for anybody from all walks of life to come.
If you had any words of advice or inspiration for young women beginning their careers in the golf industry, what would they be?


"If an immigrant like myself from Pakistan can do it, anyone that wants to work or play golf can do it."
Shayain and her mom with the trophy that Arsenal won in the FA Cup Championship.
Shayain has had a very unique journey to the golf industry. What I noticed most in our interview is her confidence in herself and also her go-getter attitude.
I wish Shayain the best of luck in her endeavors in the golf business. The idea of helping women not only succeed in golf, but also enhance their careers, is incredibly meaningful and has the capability to make a huge difference in the business world. You can follow Shayain on Instagram (@coachshayain) and keep up with her journey!
Remember to follow @golf.hers and share this post with friends!
Subscribe below! The stories are just getting started...